Great Food Choices
If there's one thing to be said about our resort, you won't go hungry – not with all the great dining options where you can enjoy a delicious breakfast, lunch or dinner. If you are on the move, we're ready to serve up a tasty snack or refreshing drink to pick you up and get you on your way.
The Peak Grill & Tap Room
The Peak Grill & Tap Room
The Peak Grill & Tap Room is located at the main entrance of the park, adjacent to the Main Store and just a few steps from the Lodge. Serving lunch and dinner in rustic cabin surroundings, The Peak Grill & Tap Room features gourmet Angus burgers as well as chicken, steaks, seafood and ribs. Visit the Tap Room below The Peak Grill for local craft brews on tap and a full bar. You can enjoy your drink in the pub, the restaurant or on the outdoor deck.
Chuck Wagon Dinner Show
Chuck Wagon Dinner Show
For a truly Old West experience, ride in a horse-drawn covered wagon to a traditional chuck wagon camp in a remote mountain meadow. You'll be served delicious Dakota-grown beef steaks grilled over an aspen-wood campfire and side dishes cooked in a Dutch oven. Cowboy musicians will serenade you with Western music while you enjoy an authentic chuck wagon dinner, good company, and the great outdoors. The Chuck Wagon Dinner Show is a don'tmiss experience.
Additional Dining Options
In addition to the signature dining options above, we offer more great choices sure to please your entire family.
Wagon Master's
Breakfast Ride
The Prospector's
Tent
Grapes And
Grinds
Turtle Town
Wagon Master's Breakfast Ride
Hitch a ride on an authentic horse-drawn covered wagon for a memorable trip into the beautiful National Forest for an early morning breakfast cookout. You'll arrive in style at our Chuck Wagon camp in a remote mountain meadow just in time to watch Dutch oven cooks prepare an impressive breakfast over a wood fire. Enjoy true comfort food including bronc buster hash and warm apple pie oatmeal with a rich cup of boiled cowboy coffee.
The Prospector's Tent
The Prospector's Tent is a popular spot for a hearty breakfast at the resort. Enjoy all-you-can eat, made-to-order pancakes from Memorial Day through Labor Day. Other breakfast menu options include juice, milk, coffee, bacon and sausage. The Prospector's Tent also offers dinners on select nights throughout the summer.
Grapes & Grinds
Many guests make Grapes & Grinds a daily part of their resort vacation. For early risers and end-of-day guests, we serve up wonderful lattes, espressos and freshly brewed coffee from locally roasted coffee beans. Also available is a selection of local and specialty wines. Join us for an evening wine tasting with live music. If your sweet tooth is acting up, try one (or more) of our gourmet designer fudge flavors, handmade for you at the resort.
Turtle Town
Where's the ice cream, you ask? Well, there's ice cream and much more at Turtle Town. Our fast-food menu includes fried chicken, buffalo wings, gourmet pizzas, nachos, homemade desserts and many other tasty food and drink items. And, of course, we serve several different flavors of hand scooped ice cream, sundaes and specialty shakes!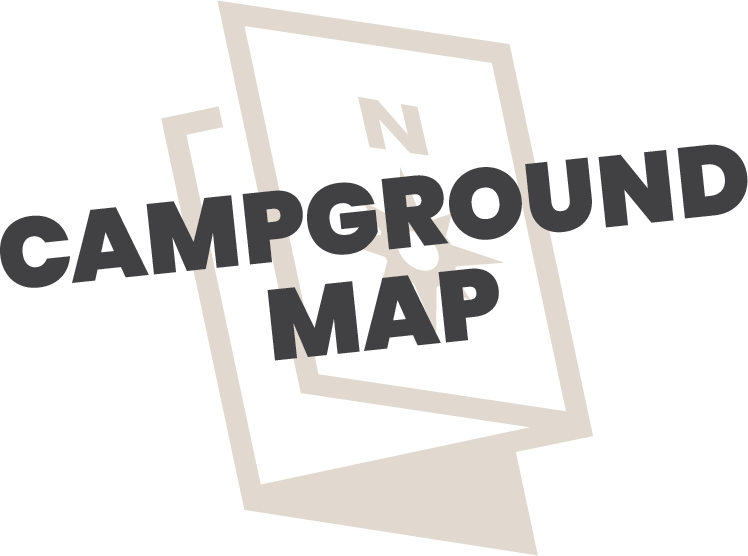 Find your way around Palmer Gulch and plan your visit with our detailed resort map.