There's Always Time To Shop
Forgot to pack the s'mores or looking to bring home memories of your stay? The resort offers several great shopping options on site for camping supplies, groceries, gifts, clothing, souvenirs and much more. We even have a bike shop for rentals as well as spare parts and accessories.
General Store
General Store
The General Store, in the campground registration building, stocks groceries, RV/camping supplies, jewelry, clothing and other essentials. Get a Palmer Gulch sweatshirt, custom smashed penny souvenir, or a Western necklace to remember your visit.
Grapes and Grinds
Grapes and Grinds
In addition to great coffee and fine regional wines at Grapes & Grinds, we stock wine gadgets, coffee mugs, candy and other specialty gift items, including Dakota-made products.
Outpost Store
Outpost Store
In the Fun Zone, the Outpost Store has games, pool toys, clothing, souvenirs and more. We offer a full menu of snacks – from ice cream to nachos. If you need camping supplies or food, we've got you covered.
Outpost Bike Shop
Outpost Bike Shop
Palmer Gulch is a great place for a bike ride! Whether you bring your own bike or rent one from us, our bike shop has everything you need to enjoy our trails. We have many rental models to choose from including fat tire, two-seat, four-seat touring and banana bikes. We also have a variety of bike parts, helmets and accessories available for purchase.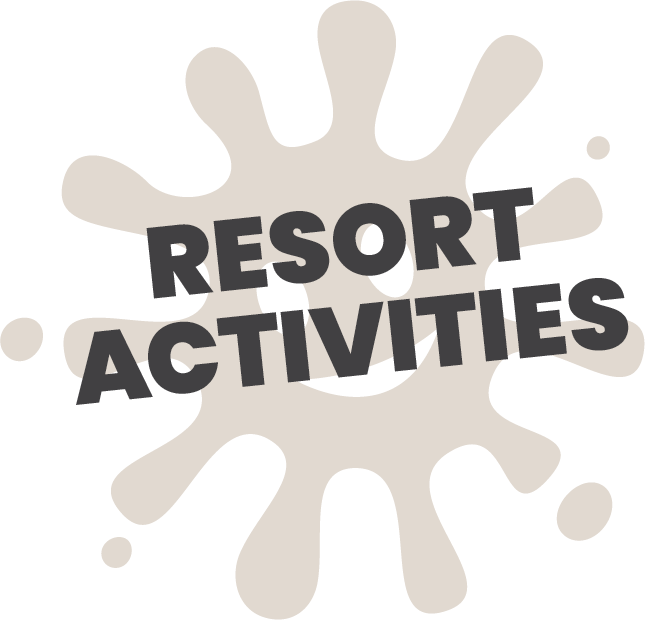 Don't miss out on the long list of
activities and all the fun waiting for
you at Palmer Gulch!